Last Tuesday was all about rolling up our sleeves and diving into some meaningful work as our awesome team came together for a volunteering afternoon that truly warmed our hearts. 🤗
We had 15 of our incredible staff members, representing various levels across our company, gather at FareShare's Brisbane facility to support their program – Meals for the Mob. This program is all about whipping up delicious, nutritious meals for remote First Nations communities facing food insecurity.
Meals for the Mob isn't just any initiative – it's a result of careful consultation with First Nations communities and services. Developed in collaboration with dietetic experts, this program focuses on providing free, ready-to-eat meals that are not only tasty but also packed with the right nutrients. In fact, during the pilot phase, FareShare delivered a whopping 20,850 meals to First Nations communities and services. Now that's some real impact!
Why did Wiley get behind this cause? Because it's about more than just food. It's about making a difference in the lives of those who need it most. Our team pitched in to help prepare and package over 2,800 meals during the afternoon. 🥦🍗 Those meals are tailored to maximise protein and veggie intake, considering the unique dietary needs and challenges faced by these communities.
The feedback FareShare received from locals, community groups, health professionals, and Elders? 🗣️ They love the meals! And it's not just about feeding hungry bellies. It nurtures overall well-being for these peoples, and for our own people.
We look for ways to advance reconciliation and to contribute, and we're proud to be part of an initiative that's bridging the gap and contributing to healthier lives. Huge shoutout to FareShare for creating this impactful program and giving us the opportunity to lend a hand. Oh, and did you know our very own Wiley constructed FareShare's Brisbane facility back in 2018 and are currently working on FareShare's new facility in Melbourne. Talk about full circle! 🏗️
A big thank you to our team members who put in their time and effort, and to FareShare for giving us the chance to make a difference. It's more than just volunteering – it's about building stronger, healthier communities, one meal at a time.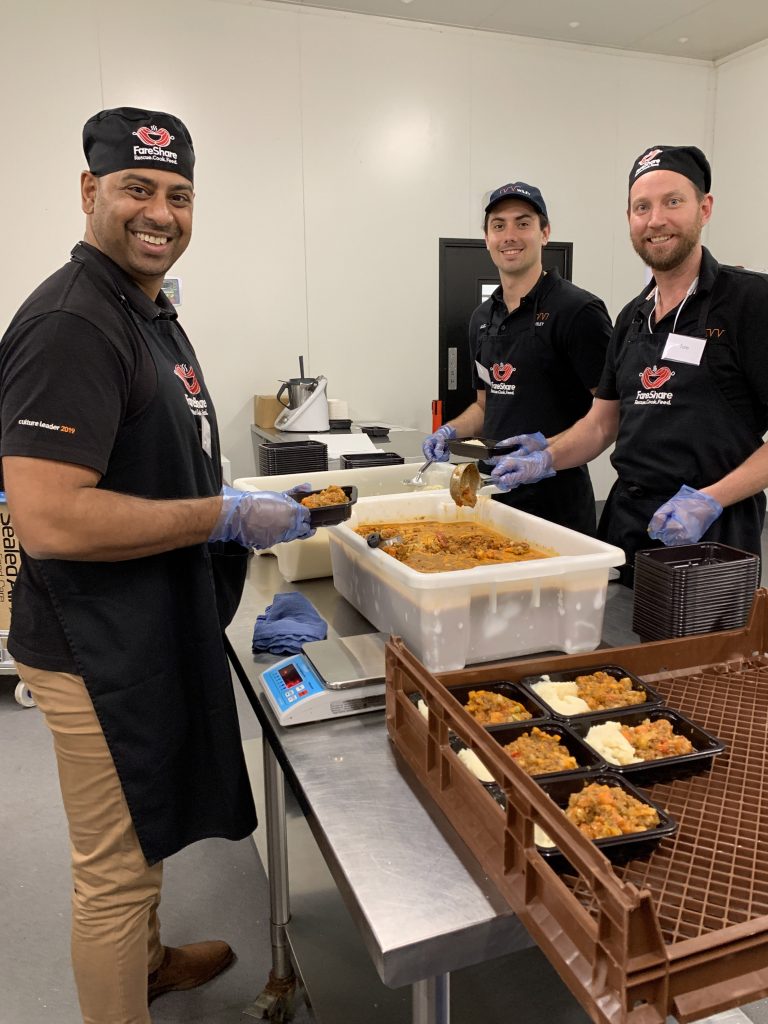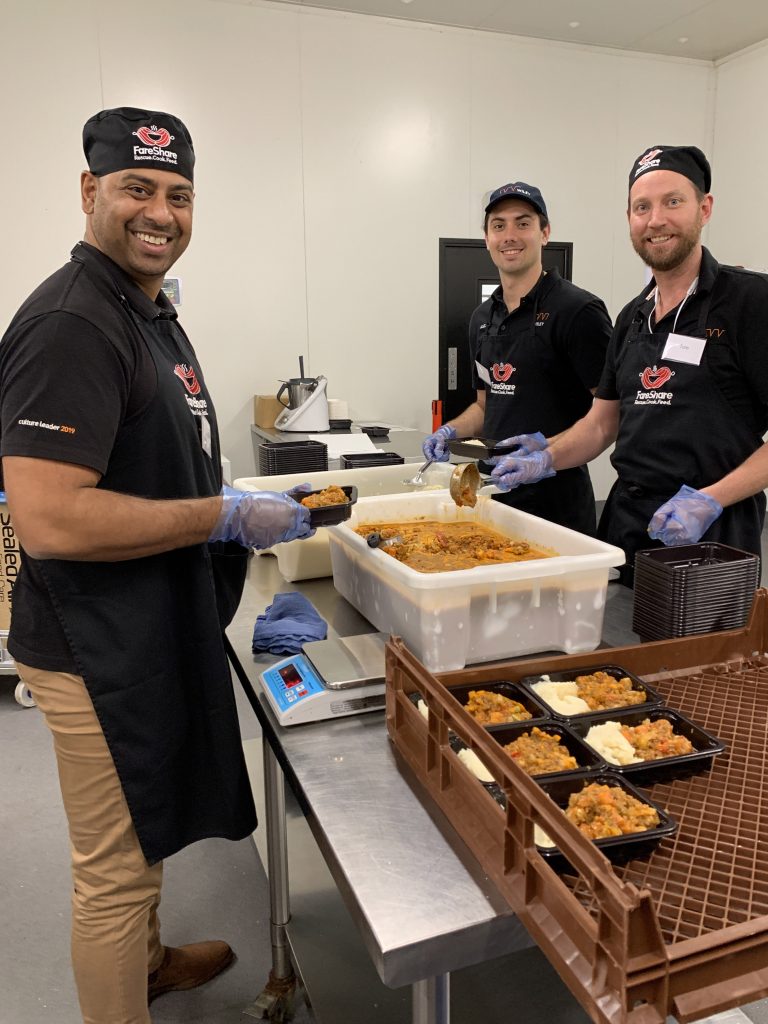 __________________
For those of you not familiar with FareShare rescues surplus food and cooks free, nutritious meals for Australians in need. In non-profit kitchens in Melbourne and Brisbane, FareShare's chefs and volunteers collaborate to craft top-quality meals tailored to those in need. Through repurposing rescued, donated, and locally grown ingredients, FareShare produces millions of wholesome meals annually, embodying care and immediate impact. With the commitment of 1,300 regular volunteers, FareShare's impressive efforts result in over 10,000 daily meals for organisations like soup vans, homeless shelters, women's refuges, and community food banks, marking them as the foremost charity kitchens.
#CommunityImpact #MealsForTheMob #FareShare #VolunteerWork #MakingADifference