Propak in Bangkok, is the single biggest food & beverage trade show in the south-east Asia region. Wiley Engineering Manager, JK (Yong Jun Keong) from our Malaysian office, was on hand to explore the exhibition and report back on his findings below. We love sharing knowledge from these events with our network to help us all reach peak performance and ensure our global food security into the future.
This year, with no exception like the years before, Wiley was present in Bangkok where it all happened. With an expected 1,600 exhibitors representing 45 countries, over 9 large halls, it would take me a full day of walking just to get through all the booths.
What particularly caught our attention this time around was the conferences and workshops by some of exhibitors; 'Australian Institute of Packaging (AIP) Training Course: The Role of Packaging in Minimising Food Waste' and 'Food Industry Asia (FIA) Conference: Sustainable Packaging: Tackling plastic waste in Southeast Asia'.
I personally had the opportunity to catch one of the talks by automation giant, Siemens about MindSphere. MindSphere is Siemens's IoT (Internet of Things) solution for Industry 4.0. Industry 4.0 has been the hot topic of conversations for the past few years. The adoption level in and around SEA has been lukewarm, and we can only assume this is due to manual labour being relatively cheaper than fully automated system.
This year, we saw a lot more product from India being exhibited compared to the year before. Following the foot steps of the Chinese, Indian manufacturers are trying to market their products outside of India and its neighbouring countries. We have seen a lot of Chinese equipment and suppliers over the years, but so far the Indian products are still a few steps behind the Chinese in areas of technology, workmanship and after sales service.
Leiwest Pak from China is a good example of that. A direct competitor of TetraPak, Leiwest Pak has expanded its business outside Asia and into Europe. Able to provide aseptic packaging solutions for a fraction of the price compared to its European competitor, we just cannot ignore the fact that Chinese suppliers are worth considering for your next project.
There was an abundance of local products on show; processing equipment, packaging material, plastic pallets, conveyer systems and the likes. All in all, they are good quality products with fantastic local after sales support. Thai manufactured products have now progressed along to where they are very well built and quality is on par with some of the best.
And what is a trade show without the big boys showing off their impressively built booth and latest products. Major players like Buhler, KHS, Krones, Alfa Laval have the biggest booths which attracted the most visitors.
And finally, if you're too lazy to butter your own bread, fret not. Just send us an inquiry at Wiley and we will be able to provide you with the best solutions.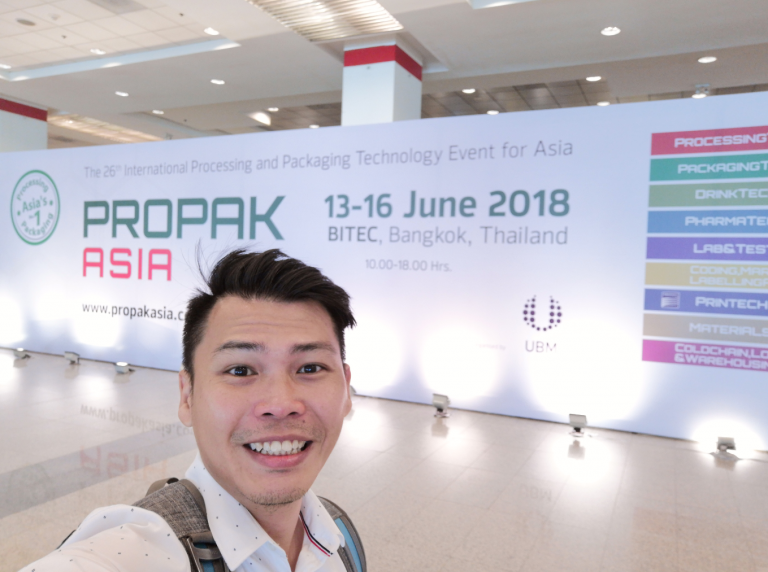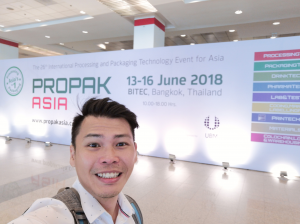 By Yong Jun Keong (JK)
Engineering Manager
Wiley Global Solutions